Woodland Areas
Llanelli District Cemetery offers natural burial options in a Woodland area where single depth graves are located in clearings amongst mature Pine trees.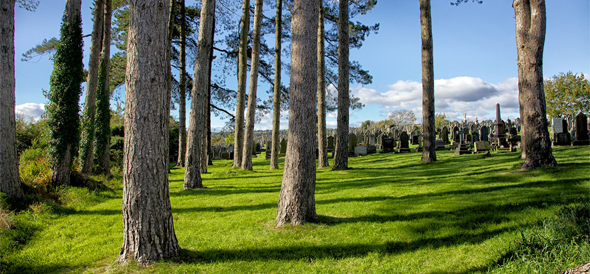 A natural burial is defined as "The burial of human remains where the burial area creates, preserves or improves habitats which are rich in wildlife. Where a funeral precedes such burial, it would typically seek to minimise environmental impact."
Before selecting natural or woodland burial it is essential to decide what the priorities are for you, your family and the deceased. The Woodland areas will not be managed in the same style as conventional burial areas, so personal priorities should be carefully considered before selecting burial in these areas, as regulations concerning memorialisation and ground management will be strictly enforced at all times.
Useful Documents