The Cemetery
The cemetery facilities include the administration offices with disabled toilet facilities, car parking and a public toilet facility.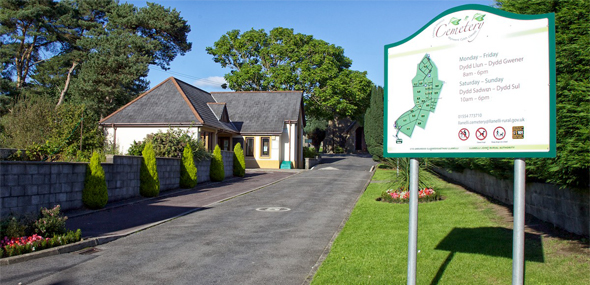 Visitor car parking areas, public seating, waste bins, water taps, public information boards and heritage interpretive panels are located at key locations in the grounds. The cemetery provides easy access for all levels of mobility.
The cemetery is an undulating site with a network of roadways suitable for single line traffic. The roadways are controlled with a one way system and a 5mph speed limit. Parking areas are available for those visiting a grave or attending a funeral.