Chapel
The Chapel is situated at the main Swansea Road entrance of the cemetery.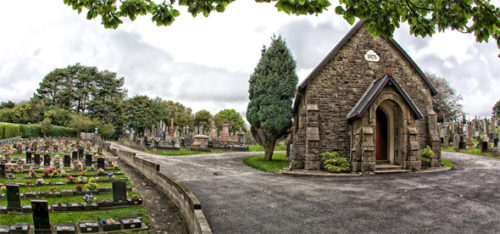 It was built in 1875 and refurbished in 1981. The Chapel can seat 80 people, it is non denominational and provides a traditional venue for funeral and memorial services.
The Chapel is open every weekday and members of the public are free to use the Chapel for private contemplation. The Chapel can be hired for services which also includes the use of the organ and a music system.